It's 10PM. Do You Know Where Your Logo Is?
Your logo is important. It's the visual core of what you do and an integral part of first impressions made by your brand. Chances are that it was crafted with special care and consideration for what your company, organization, or product is all about.
When creating branded materials, it's important to use a high-quality logo graphic file. Someone working on marketing materials for you may request your logo as a "vector" format file. Providing this type of file can help you put your best foot forward by accurately representing your logo as well as your brand colors.
"Do you have a vector file of your logo?"
Vector file types feature high-quality artwork that can be scaled up and down without becoming distorted or blocky. Vector files often end in .pdf, .eps, .svg, or .ai.
You can check to see if a file is a vector format by opening it and zooming in on it.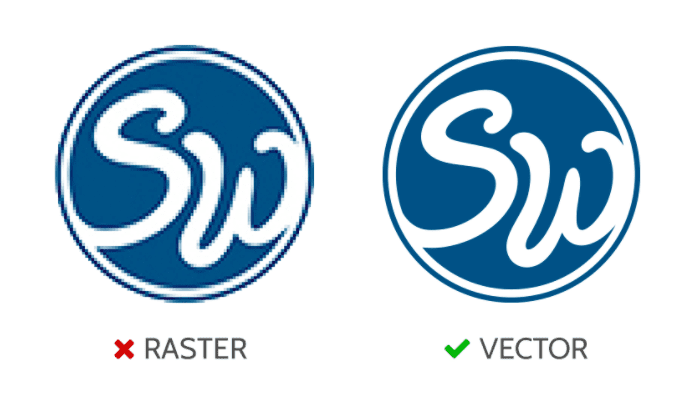 In the image above, the example on the left shows the telltale jagged edges of a non-vector (or "raster") graphic. The example on the right shows a smooth vector graphic. A vector graphic will look smooth no matter how far you zoom in on it.
If you don't already have your logo in a vector format, you can ask the designer or company who developed the logo for one. They may be able to help. Once you have a vector file, keep it handy for when it's needed.