Practical Advice To Help Your Firm Increase New Business Leads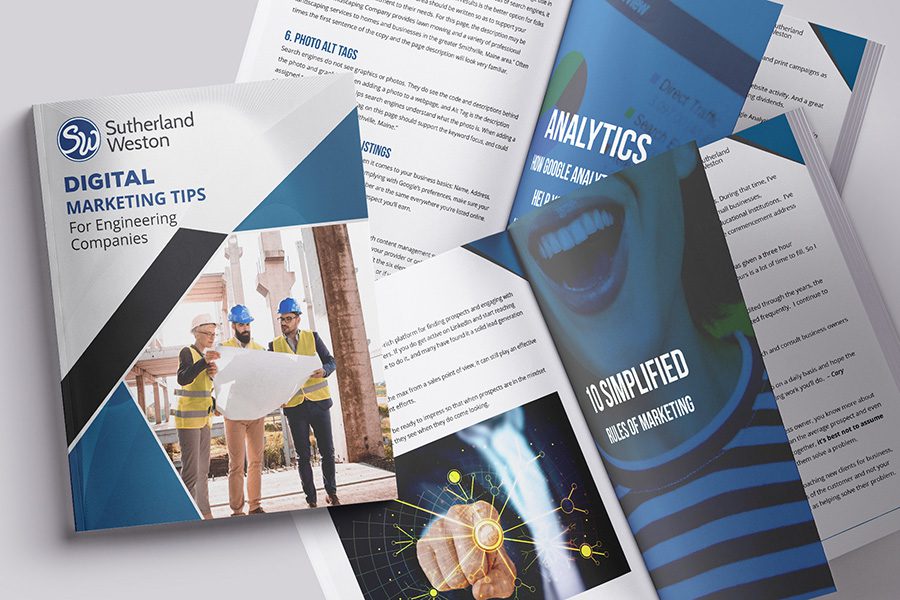 Getting More Leads Is Not About Working Harder – It's Working Smarter…Here's How!
Struggling to get the firm's website to be an effective marketing tool is very common. The good news – you already have what it takes to improve it and get more leads from it!
Getting more leads comes from building trust and confidence in your firm, your people, and your expertise.
This guide is a collection of recommendations, advice, and best practices you can use to help your firm's digital – and traditional – marketing efforts be more effective.
This guide includes:
How to increase new business leads from your website
How Google Analytics can improve your marketing
Tips to better proposals and RFP responses
Practical tips to higher Google rankings for your website
Helpful tips for using LinkedIn for new business
Simplified rules you can apply to digital and traditional marketing
Your free guide will be sent instantly to your email address.
No sales tricks. No obligations. Just practical tips you can use today to start getting more leads for your engineering firm.