State of Alaska Proposal Portfolio
COVID-19 Media Production and Placement Services
Mosaic Media and Sutherland Weston are delighted to share with you the following portfolio samples.  Additional specific creative samples are available upon request or you can find examples of additional work at sutherlandweston.com/work.  A sample media budget for a statewide outreach campaign and typical reporting can be found at the bottom of this page.
Maine's Mask Up for ME campaign
Sutherland Weston worked with the Community Health Leadership Board (CHLB) to create a robust public campaign designed to encourage two key components of reducing the spread of COVID-19: wearing masks and staying physically distant in public spaces. The campaign materials highlighted here are representative of the entire campaign efforts.
Mask Up Videos
Used for online advertising, social media sharing, and for broadcast television, the videos in this playlist were created to be produced quickly, be professional, and to focus primarily on wearing a mask in public spaces and staying physically distant. All of the work to produce these six videos, from concept development to public release, was accomplished in-house. Budgets per spot range from $8,000 to $10,000.
Mask Up Radio
Like Alaska, much of Maine is remote. Some of the best ways to reach island or great north woods residents is through radio. The Mask Up for ME campaign is currently running a variety of radio spots in central, eastern, and northern Maine. Budgets per spots range from $500 to $1,700 depending on rights and royalties.
Mask Up Together
Mask Up Spread Out
Mask Up Print Materials
The Mask Up campaign includes a variety of printed outreach methods. Printed materials include newspaper and magazine ads, bus ads, rack cards, billing inserts, and sidewalk signage for high traffic areas. Budgets for print materials are based on our blended rate and the anticipated time it will take to produce each piece and can range from $150 to $2,000 depending on the complexity.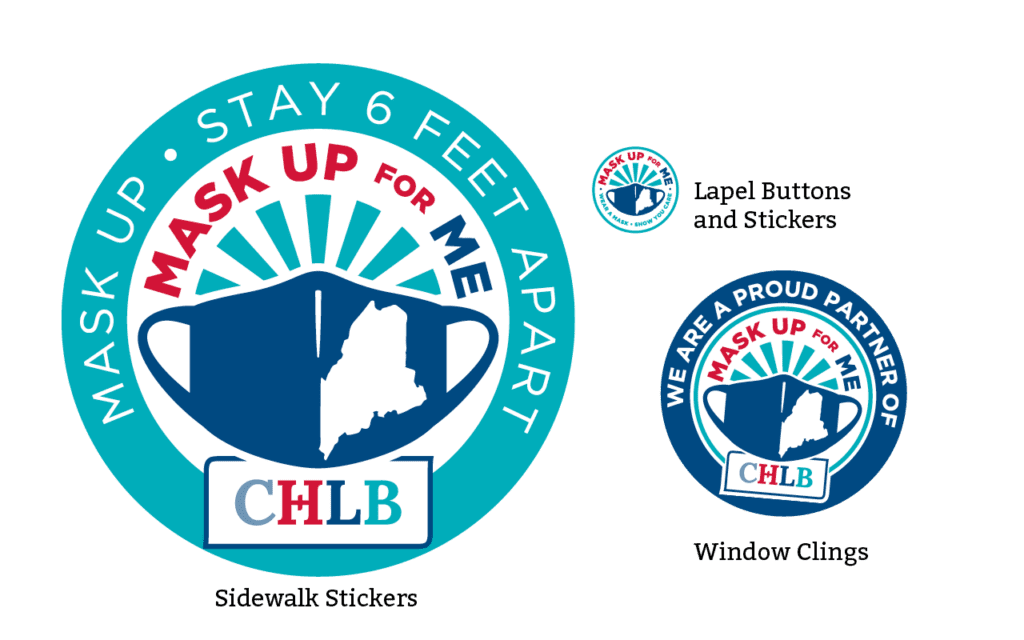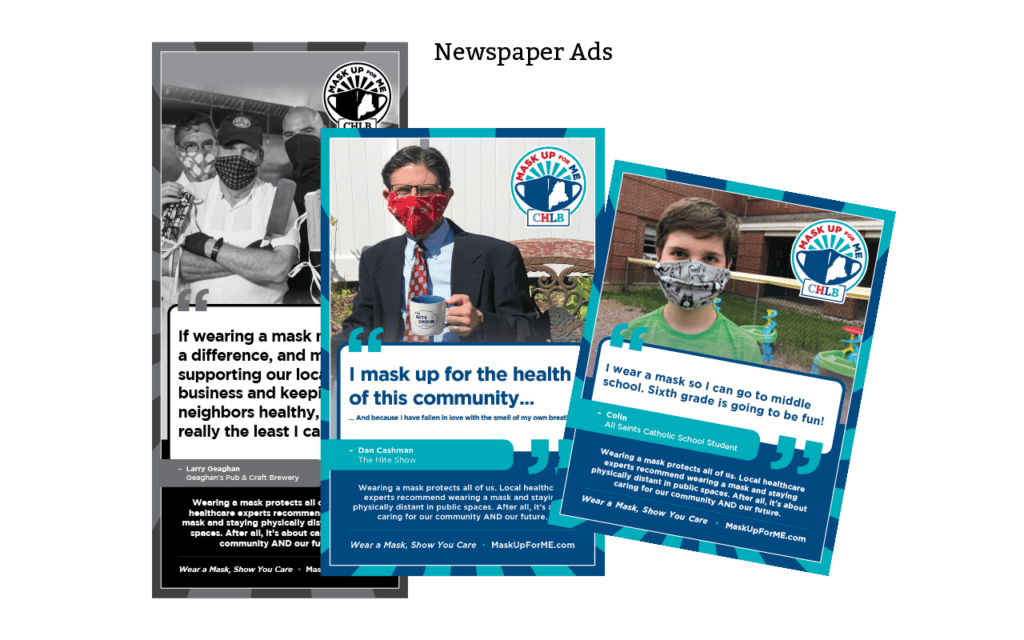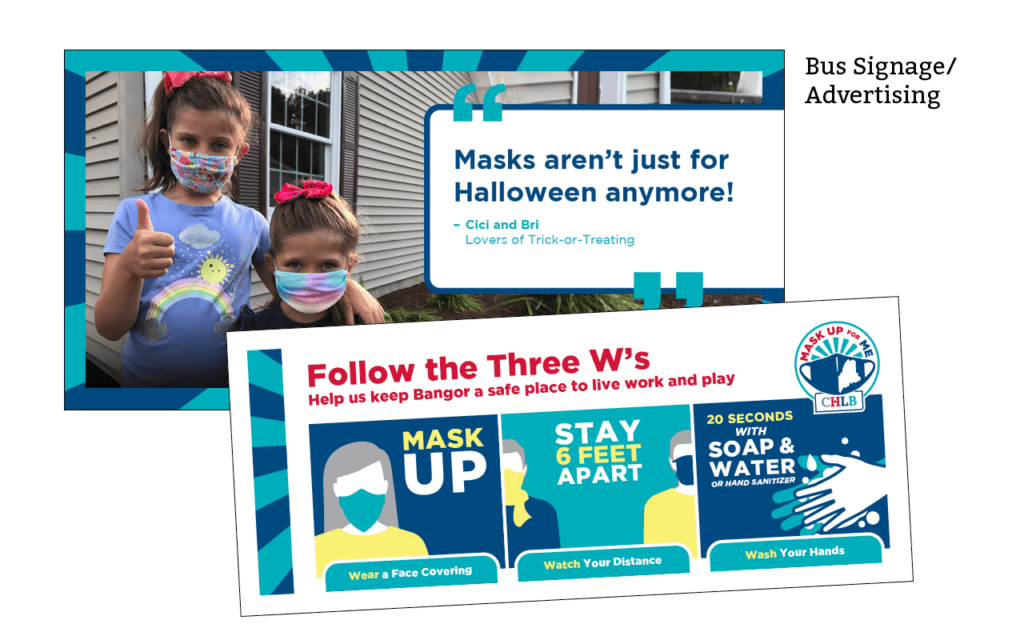 Campaign Website and Social Media
The CHLB's Mask Up for ME campaign website can be found at
www.maskupforme.com
. On the site, visitors can find helpful information about how to prevent the spread of COVID-19, downloadable fact sheets on staying safe for all ages.
The social media aspects of the Mask Up for ME campaign can be found on Facebook here or Instagram here.
Additional Video Samples
A sneak peek into the Bangor International Airport's Fall 2020 campaign featuring a nod to wanderlust in the demographic most likely to return to leisure travel soonest — young professionals with disposable income. Budget range: $7,000
Awarding winner, the ADS-B poker game spot highlighted C&L Aviation's robust abilities to serve the urgent needs of MRO customers. This spot was used online and at a trade show for the fleet aviation industry. Budget range: $20,000
To address safety concerns of families flying this past summer, Bangor International Airport wanted a way to reassure young children that the airport was still a safe and fun place to visit. By mixing animation with real life, the goal was to make the airport feel accessible to families during the COVID-19 flying restrictions and new safety measures.  Budget range: $17,000
Even prior to the pandemic, the Maine Tourism Association was looking for ways to encourage Maine residents to take a "staycation". We created a series of commercials for the campaign, this particular one being the most popular.  Budget range: $9,000
Sample Media Plan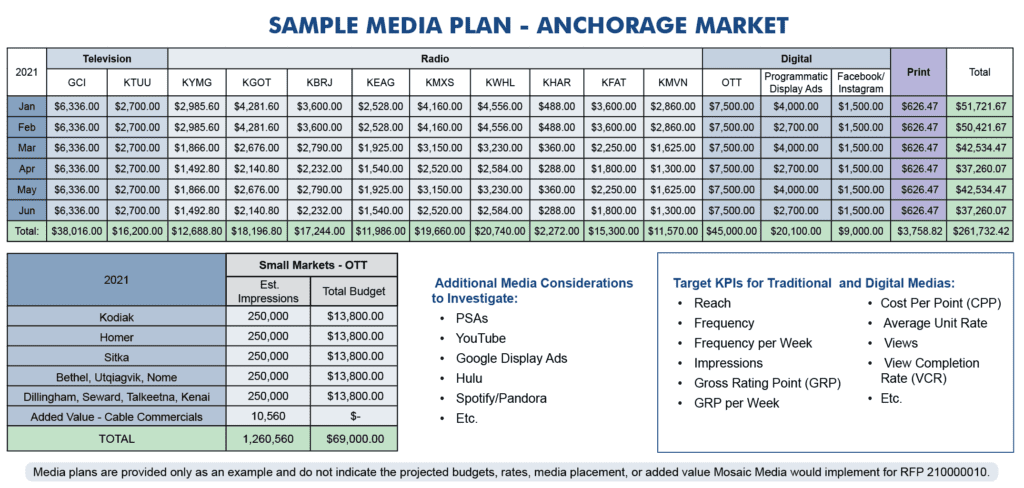 Sample Media Reporting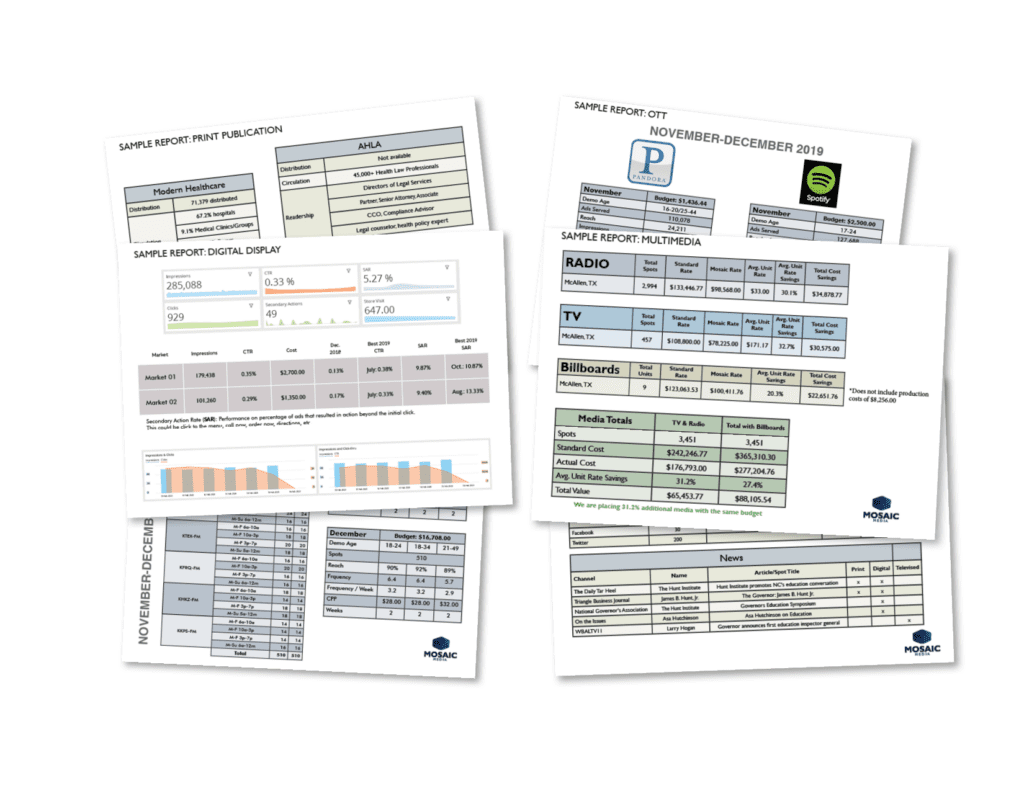 You can also see sample creative we developed for a potential Mask Up Alaska campaign at this link.