Maine Based Branding & Re-Branding Agency
We are a Maine-based branding a rebranding firm.
For branding engagements, we've designed two specific programs, one for internal and one for external purposes.
For organizations looking to develop their brand or re-branding their organization, we have our StoryMining process.
Our SoftLanding process is designed help organizations plan for and manage the internal concerns and communication needs that re-branding, mission and messaging changes bring.
STORYMINING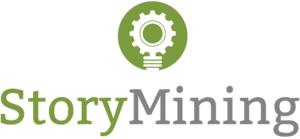 StoryMining is an evaluation and development process designed to help organizations best understand its brand in its current state. This includes collecting input and analyzing awareness from across various stakeholders. The process helps us to develop a new (or refreshed) brand promise and personality that best represents the organization's mission, vision, and values.
Engagement in the StoryMining process results in an end product (the brand promise, personality, and messaging) that can help the average outsider understand and assimilate the mission, vision, and value of your organization more quickly and with deeper understanding.
SOFTLANDING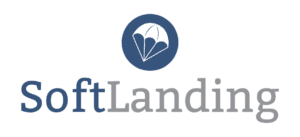 SoftLanding is a working communications plan specifically designed for internal or membership use.
The primary focus of the SoftLanding process is to increase staff or member awareness and make communication of the StoryMining process more inclusive (Yes, they work together!). This helps to mitigate any anxiety surrounding change while creating a sense of inclusion and participation among staff and members.
The SoftLanding process also helps staff and associated stakeholders better understand the reasons an organization is making a financial investment in its branding and messaging. Greater insight and awareness of the positive outcomes in a new (or refreshed) brand for the organization means staff and volunteer leadership can appreciate the value even though it is not directly linked to mission-based service delivery.