Digital Marketing Services For Engineering Companies
We'll Help Build A Plan That Is Organized, Proactive, & Effective
Is your firm in need of more sales leads? Are you looking to find a way to profitably attract more visitors to your website? Are you searching for a way to build a plan,  simplify your messaging, and help customers better understand all the services and value you provide?
We can help!
Our team is experienced in working with Engineering and Surveying firms.
We understand your industry and the challenges that come with trying to share the experience and skills you offer. We can work with you to organize your approach, create messaging that works, and build out a campaign that gets in front of more prospects and builds your sales pipeline.
It's Time To Build A Campaign That Increases Your Sales Leads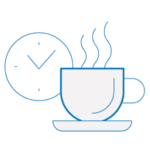 Schedule A Free Phone Call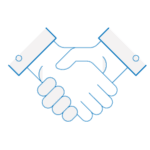 Say 'Yes' To Our Proposal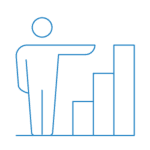 Earn More Sales Opportunities!
Schedule Your Free 15 Minute Consult
---
Types Of Firms We Have Experience Working With
A/E
Environmental
Surveying
Forestry
MEP
Structural
Civil
Geological
---
Ways We've Delivered Digital Marketing Services For Engineering Firms:
Build, revamp and optimize the company website for new business
Rebrand the company, including name change, logo and materials
Design, budget, execute and analyze digital marketing campaigns
Design marketing materials for referral sources and new clients
Craft email marketing strategies to simplify outbound communication
---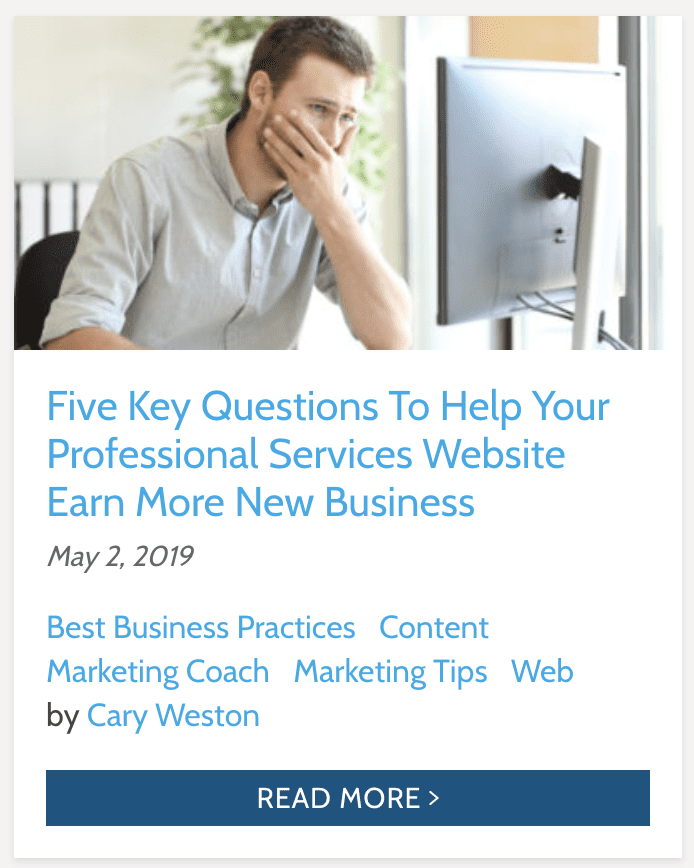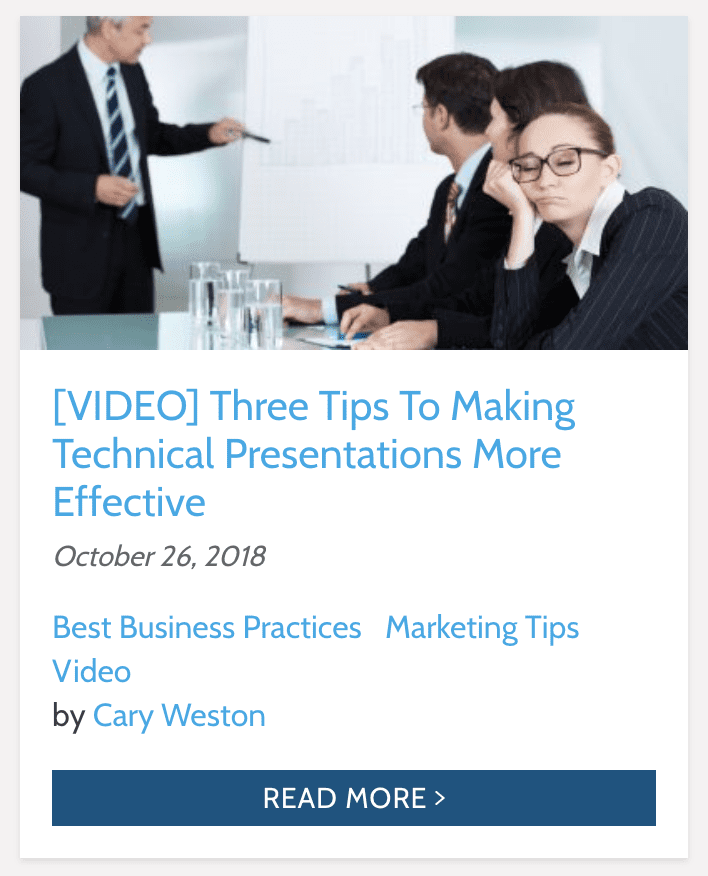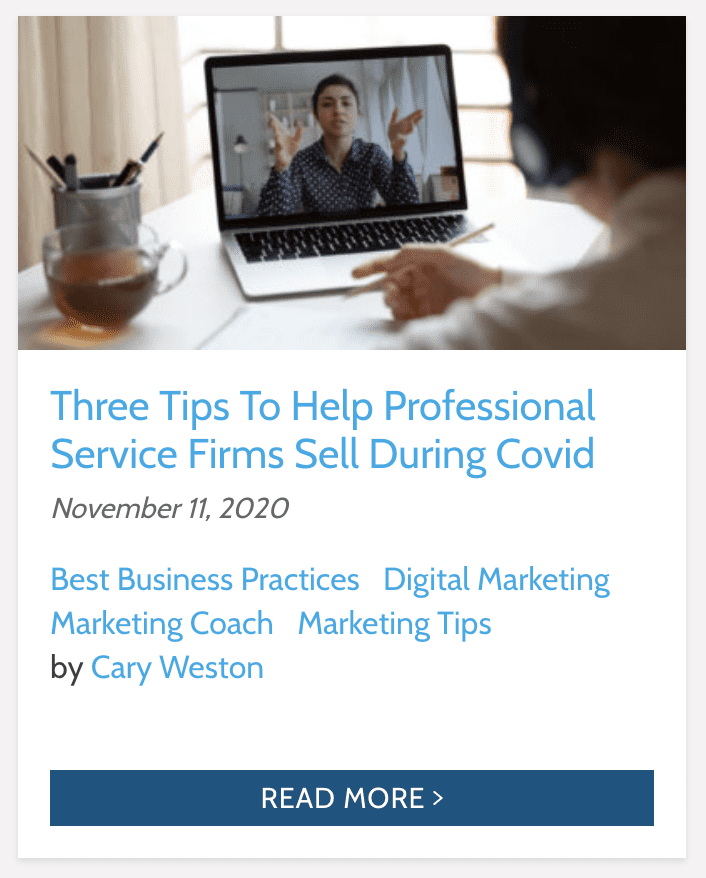 ---
The Marketing Conflict For Engineers – Do The Work Or Find The Work?
In many engineering firms, the folks responsible for finding the work are also responsible for doing – or at least overseeing – the work.
So as things get busy in the firm, the marketing and new business development efforts give way to client needs, deadlines and the need for billable hours.  Because of this, a pattern of looking for work only when its critically needed becomes the norm. This can put a lot of stress on the organization from a planning and cash flow point of view.
Having a consistent new business program is something that many firms know they need to do and want to do.
But finding time to prioritize this can keep many from designing and executing a marketing plan.
Five Reasons A Marketing Plan Important For Engineering Companies
Outlining core services so customers can understand the value your firm has to offer is the first step in the marketing process for engineering companies.
Having that information be readily available and easy to get to when needed is critical.
Doing so will help an engineering firm improve their business development efforts in the following ways:
Help existing clients better understand the full scope of services you provide – One of the classic issues we hear most from professional services is lack of general awareness by clients of all the firm offers. Well-organized materials that can be accessed easily helps to cross promote to existing clients and earn more opportunities for additional business.
Enable faster response time to inquiries and sales questions – In engineering firms, the account manager is most often a billable employee as well. As such, basic new business inquiries can sometimes take a back seat to the work that needs to be done for clients. Having detailed, well organized materials on the firm's website helps decrease the response time to frequent questions and enables more value to be delivered consistently by account managers fielding inquiries.
Provide a consistent base of information to use in social media and digital marketing efforts – How to use social media and how to measure social media's effectiveness are two of the most common questions we receive from professional service firms. Having well organized content that is valuable to your prospective clients makes for excellent posts in social media platforms like LinkedIn and Facebook. Using Google Analytics, traffic can then be measured from the social media channels to the website.
Empower referral sources to share relevant information to prospective clients – Helping referral sources share your information easily and quickly helps them look good and enables them to be helpful to their clients. Making referrals easy and meaningful means more business development opportunities for your firm.
Increase visibility in Google's search engine results for relevant online searches – Well organized pages on the content, developed to Google's best practices, will help your website become more visible when prospects are looking for the services you provide online.
Additional Resources From Our Blog
How To Win The Business Over Your Competitor – Persuasive & Prepared
Consider the audiences – the actual people – that will be part of the decision making process in hiring your firm – or your competitors – for their needs.
Typically there are big picture people and technical people. Instincts and details. Often time, the big picture rely on a technical level employee to review information and validate their instincts.
So the goal of your digital marketing efforts should be to help both audiences find your material relevant and meaningful.
For the big picture decision makers: Talk business – show proof that you understand the business problems and their big picture to help them see success in working with you.
For the technical level folks: Talk shop – talk process and protocols in a detailed level way to help them see your attention to detail.
How do you do that?
By making it as easy as possible for those evaluating your firm to have trust and confidence in your capabilities to perform.
Which is why our digital marketing strategies for engineering companies include tactics that are both persuasive & prepared.
Persuasive:  Tactics you use to get  your company noticed by the right people (the stuff you pay to use like advertising)
Prepared:  The resources & materials necessary to be responsive and valuable once you've been noticed (the stuff that's yours to use without continual payment)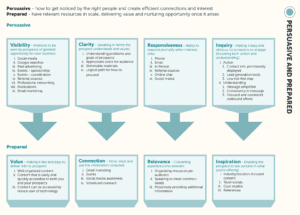 The Reason Your Website Is Important In A Digital Marketing Strategy For Engineering Companies
Studies show that more than 70% of B2B consumers do their homework online. And 90% of that traffic that comes to your site are people that are not ready to 'buy now'.
However, they are researching engineering firm capabilities and experience for future consideration.
Making a positive impression and demonstrating how you solve problems is a key component to building trust in these visitors.
Website content needs to showcase the firm's experience and demonstrate your ability and capacity to do the work.  Keep in mind that often the exploratory work for viable firms is not initially done by the decision makers.  Early research is often done by administrative staff seeking companies fo others to review.
Know that the material you are sharing online will be discussed and reviewed off line. Taking the time to ensure your website materials are print-friendly will help improve the ease as which your firm's information can be shared with others. Beyond that, knowing that language may be an issue, integrate language translation tools that quickly and easily converts content to the different languages.
Make your website easy to use, navigate and explore. Organize your content into easy-to-understand areas such as 'capabilities', 'projects' and 'sectors'.  Ensure your website is responsive to both tablet and phones as well as large screens.
It should be part of the process that helps you be found by those seeking the services you offer and help get you in the room to discuss how you can help a new client.
Be Visible With Your Digital Marketing Tactics
When crafting marketing tactics for online and social media uses, you'll want to focus on developing quality content. Here is an overview of how content can work well for you in your website.
What Is Content?   Simply put, content is something you've created that will help relay information to an audience
What is Quality Content?  Quality content is information that will help build trust and confidence, answer questions and help add value to a problem, goal, interest or inquiry.
Where Does Quality Content Come From?  When developing digital marketing services for engineering companies, the best content comes from experience. Using professional experiences will help you build meaningful, relevant and valuable content. Some topics to consider when creating content for use in your marketing efforts are those that are most often asked of you by those in the decision making process. Most common topics relate to price, performance and problems. Comparing options can be a good source of information. Using reviews and testimonials makes for strong and valuable content as well as showcasing previous project details, problems and solutions developed. Creating through the lens of what your ideal customers or clients ask you or are needing for information will make your marketing more focused and your marketing plan more effective.
How Do Engineering Companies Get Their Digital Content Found?
Since you can't control where and when a prospective client is looking for information, the more visible your firm is online the more likely you are to create new connections and sales opportunities. Here are recommended ways digital marketing services for engineering companies can help to craft online tools to help increase your overall visibility in your digital marketing strategies:
Write to be found. When writing for your audience use Google's best practices and write for single topics that matter most to your core audience. This will give you content that you can use online, in social media, within email marketing and in print uses. Single topics developed using Google's best practices will increase the likelihood of the content being found in Google when searches related to that topic are executed online.
Share on purpose through social media. Single topic content makes excellent posts in email or in social media sites such as LinkedIn, Facebook and Twitter. Links to the content in your website can be combined with a compelling headline in these social media platforms to get attention and clicks back to your company website.
Utilize professional directories. Within Google and other search engines are search results that feature directory sites as well as company sites. Directory sites showcase a number of firms for a variety of practice areas and provide another way to be found online. To find out which directories mean the most to your company, use online searches you think your potential clients would use to find your company. Make a note of the directories you see in the search results. Since they are already ranking high for the phrases that matter most to your firm, these are the directories you should focus on first. Many offer free ways to get your company listed and paid ways to optimize the listing.
Develop video. Video is an excellent way to demonstrate your capabilities, introduce staff, interview an employee or discuss a problem you've worked to solve for your clients. Video can also be optimized for search results. Optimizing video for search results for topics that matter most to your firm provides you one more way to be found online.
Trade associations and journals. Utilizing your trade associations content distribution, directory listing and journal content needs is another excellent way to increase the visibility of your content and company. This is especially relevant when new topics, methods or regulatory changes arise. This is an excellent way to show you're paying attention to what could impact your clients' projects. Developing case studies and addressing creative ways you've solved problems and helped others are excellent topics for distribution through your trade and industry association partners.
Don't forget trade shows and events. Participating in trade shows and events are an excellent way to get exposure for your company and meet new prospects. That activity can be even more rewarding with some digital content management prior to the shows and events. Craft a trade show page on your website and give a brief overview on why you attend shows and what demonstrations and resources are available for prospective clients. Then link to individual pages on your website that speak directly to a particular show. Make it easy for prospects to request meeting with you and create content that gives website visitors directions to your booth and any visuals you can to help them find you while they are there.
Digital Marketing Best Practices For Engineering Companies
Presenting in person to the potential clients includes being prepared, having examples and showcasing your talent, experience, expertise and problem-solving skills to the decision makers. Digital marketing services for engineers should include ways to be equally as impactful to prospective clients you have yet to get in front of.
Ways to develop and organize your content, tools and resources online to help you earn more leads and opportunities are:
Prepared to answer questions when you're not in the room. Pull from your experience and have well-developed answers to the questions you get most often. Insert examples and past work if it helps to make the point. Focus on the priority areas that matter most to the clients you're looking to attract. Well-developed answers will not only make a great resource for website visitors, but provide excellent resources for social media posts and help Google rank you higher.
Have resources available to keep you relevant in the decision making process. To complement the answers you'll craft, think of the resources you'd use for an in-person presentation and make them readily available within your website. These resources may be white papers, photos or case studies. If you'd use it in person, find a way to use it online.
Case studies and testimonials allow you speak through different voices. Showing your success through the voices of others is a great way to earn credibility and offer diversity in how you present the experience and capabilities of your firm. Remember to use photos, stats and specifics (when permitted) to align your previous work with the solution sought by the clients you seek to attract most.
Use technical support issues, questions and answers as content. Technical support issues, advice and how-to articles make great content for connecting with new potential clients. Many potential clients are looking to solve a problem and not just build or buy something new. Figuring out what those problems are, cataloging the technical support answers that can help solve the problem and organizing them online will help you be found more often.
Use lead generation techniques to build your list. Digital marketing services for engineering companies should always have leads and lead generation as a primary focus. Lead generation techniques include collecting email addresses or other information from potential prospects that will enable you to stay in touch with future outreach efforts. The more specific the content you create, the more valuable it becomes for your potential prospects. Creating content that answers common questions or solves complex problems are excellent ways to collect email addresses for. Adding the email addresses to your email marketing efforts help you build op of mind awareness and continue to connect with high-value prospects that could mean new business and new business referrals for your firm.
Related Resources Of Interest: