What Is Good Website Content And Where Does It Come From?
What Makes Good Content For A Website?
What is Content?
Content is anything you create that conveys information, relays a message, tells a story or demonstrate features and benefits to help you communicate to prospects and customers.  Content can existing in a variety of forms, like words, photos, video, illustrations, sounds or graphs. It could be a printed brochure, a blog post, a web page or tv commercial.  Content can be sales orientated or simply informational. Simply put, content is something you've created that will help relay information to an audience.
What is Quality Content?
Quality is in the eye of the beholder. So to best determine what is meaningful, valuable and relevant you must first decide who it should be meaningful, valuable and relevant for. And an easy place to start from is to examine your existing customers.Take a look at your current customers or clients and develop a list of who are your best and who you'd label your worst. Which types do you want more of and which do you want to attract less of. Once you have some lists, examine the lists and see which factors are similar among customers or clients in each list. Look at things like size, age and numbers of locations. Consider whether it's individual decision makers or  committees that puts the client on a specific list. Perhaps the distance from your shop or some other factor that you can measure is key.  By evaluating the business you're already doing and try to understand what makes a good and bad customer, you can start to build out a list of criteria that will help you see the ideal customer or client you're looking to attract.  With that type of information, you can then start to build resources, marketing messages, materials and budgets to appeal to and be found by those types of customers.
Where Does Quality Content Come From?
The best content is created from experience. Using customer experiences can be a fantastic starting point to create meaningful, relevant and valuable content that can help form new customer connections from your marketing efforts. Utilizing this content in your marketing plan can help assure you're using the experience from previous customer experiences to help new customers navigate the path to find answers to questions they have about your product, service or industry.Some topics to consider when creating content for use in your marketing efforts are those that are most often asked of you by those in the buying process.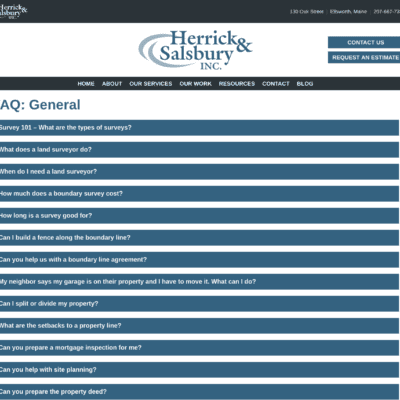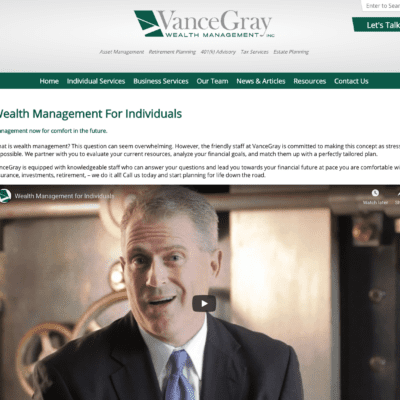 Most common topics relate to price, performance and problems. Comparing options can be a good source of information. Using reviews and testimonials makes for strong and valuable content as the things you know when seeking a product or service, especially if there are regular topics that come up in conversations with customers.Essentially, anything that can help show you are knowledgeable, helpful and experienced to help solve a problem will serve you well in developing content.  Creating through the lens of what your ideal customers or clients ask you or are needing for information will make your marketing more focused and your marketing plan more effective.
How does content get created and added to the website?
Our websites are built with the understanding that clients will play an active role in develop content, including copy, videos, photos, and PDF's as needed.  If new copy needs to be developed by Sutherland Weston, we'll explore what that looks like, whats needed and how it impacts the cost of the development proposal.
Our normal content creation process is as follows:
Target audiences and goals for your organization are discussed and outlined.
A flowchart will be developed based on audiences and goals. This outlines the page menu structure of the website.
The flowchart will establish which pages and subpages are to be developed for the website before it can go live.
Once the flowchart is approved, a document will be created for content to be entered into.
A content plan is developed. This consists of evaluating matching the needs of the flowchart with existing content you may have.
Needed content is identified and a plan to develop the content is created. This involves homework on behalf of the client.
The content homework can include:

the client documenting frequent questions and answers to those questions;
outlining the details of products or services provided and what makes your organization valuable to target audiences
collecting staff bios, company history or mission, vision and values of the organizations
gathering testimonials, reviews or project case study information

Once content is provided, Sutherland Weston will help to shape and edit the content for best practices in formatting, readability and search engine visibility.
Entering content into the website will be the client's responsibility and will help serve as the foundation for training on the content management system.
The development process does include training, including how to add, edit, and manage content.
The client is responsible for the accuracy and presentation of content within the website.
Before the website goes live, Sutherland Weston will review site content will be reviewed thoroughly for grammar, spelling, and completion.
Sutherland Weston will review the website to ensure its accuracy of formatting and appearance in popular web browsers.
Unless otherwise described in the website proposal, the client is responsible for providing any necessary photography for use on the website.
This process has proven to be the most efficient means of establishing necessary content for the website while providing our clients with a hands-on approach to using the website admin area. Following the completion of the website, clients will have full access to page editor tools for adding, editing, and deleting content on the website.