Aroostook County Tourism
Aroostook County, aptly nicknamed the "The Crown of Maine", has a small town feel while offering a big variety of activities for residents and tourists alike. From the taste of freshly harvested new potatoes to the thrill of hitting Northern Maine's top-rated snowmobile trails, Aroostook County is rich in history, tradition, and adventure.
Sutherland Weston partners with Aroostook County Tourism (ACT) to help spread the word about all the sites and activities in an effort to increase awareness and boost tourism. Focused on nostalgia as well as new experiences, our multifaceted marketing strategy is succeeding to increase website traffic, social media following, and newsletter subscribers through storytelling and digital outreach.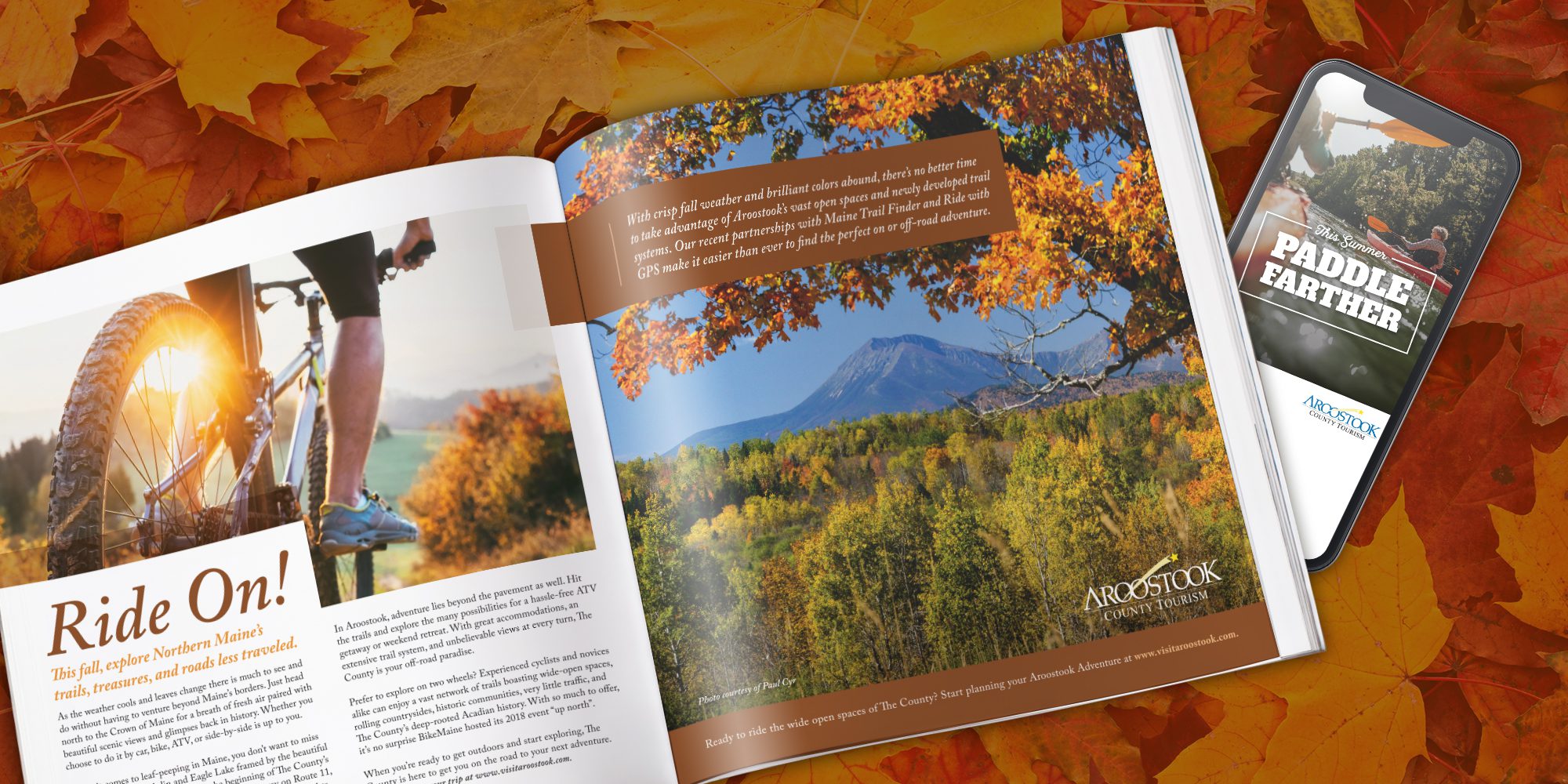 ---
Aroostook County Tourism has benefited greatly from our collaboration with Sutherland Weston. The ever-changing marketing options afforded a small organization such as ours required a thoughtful, strategic, and affordable set of approaches that have already borne noteworthy results.

– Alain Oullette, Northern Maine Development Commission
---