MMG Insurance
Client Summary
Industry: Insurance
Primary Market: Insurance Agents; East Coast U.S.
Focus Of Our Work:  Messaging Strategy, Communication Support, Video & Digital Strategy
---
The Story:
For 120 years, "Protecting Your Piece of the World" has been the goal of MMG Insurance. With offices in Maine, New Hampshire, and Pennsylvania, they have created an exceptional network of more than 3,200 independent agents dedicated to handling claims quickly, efficiently and most importantly, with the utmost compassion and understanding.  Across the five states they serve, MMG is unique in their industry, continuing to give policyholders time-honored excellence in customer service while still meeting the needs of today.
We work with MMG to shape potential customers' understanding of the services and products MMG provides – with an eye to the future and a respect for the past. Whether digital or on paper, MMG's brand represents the best of both old and new in the insurance market.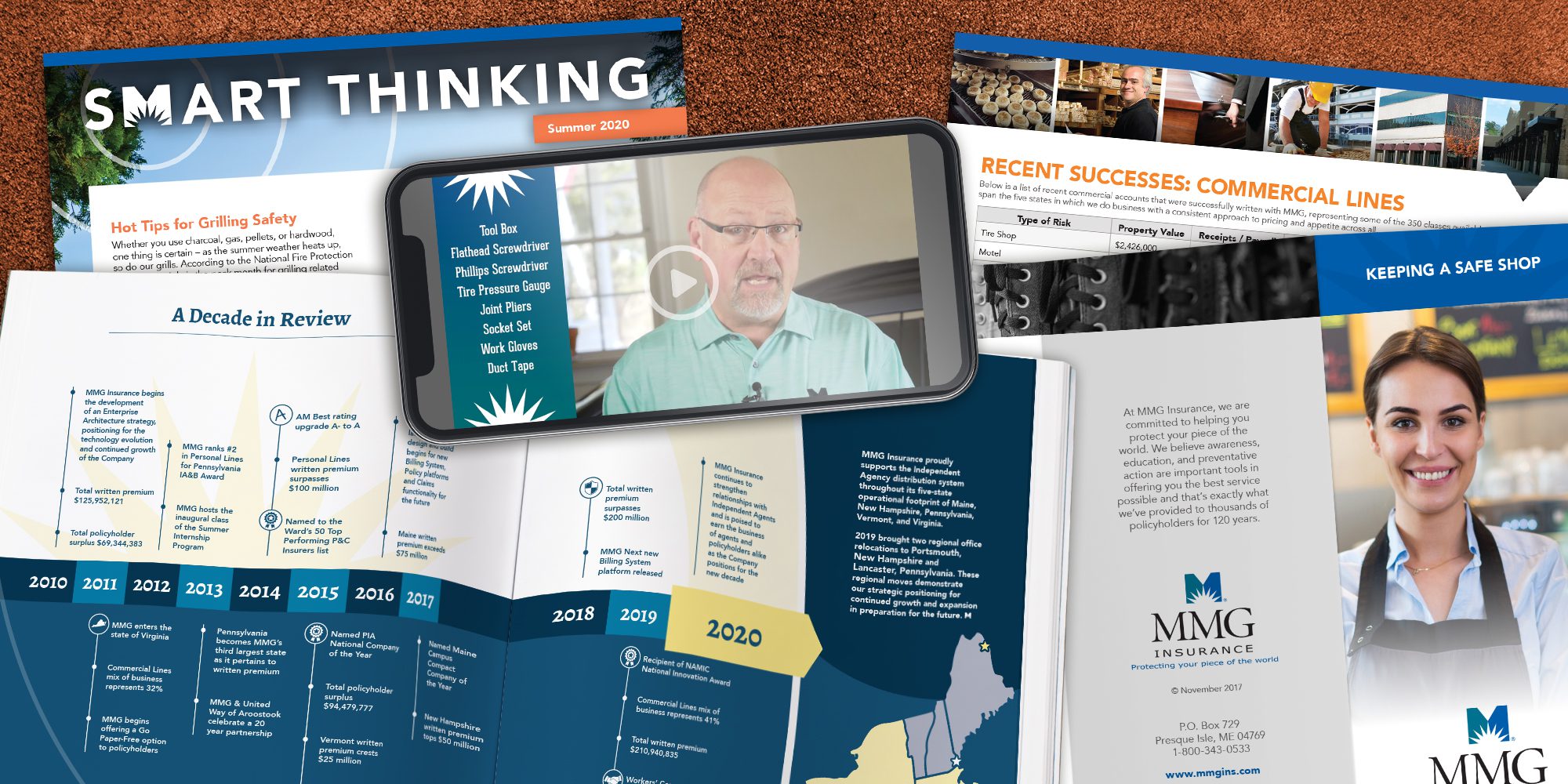 "The team at Sutherland Weston continues to challenge and inspire us with their creativity and talent. Their insight and experience has enabled us to diversify our marketing approaches and deliver real results."

– Laura A. Martin, Communications Coordinator