The Henry's Bridal Boutique
Locally owned and operated since 1999, The Henry's is a second generation business that's proud to call Bangor home. As Bangor's longest standing bridal shop, we pride ourselves in giving each bride a no-pressure, fun experience.  Their website needed to reflect the culture, comfort and experience an in-person visit would reveal.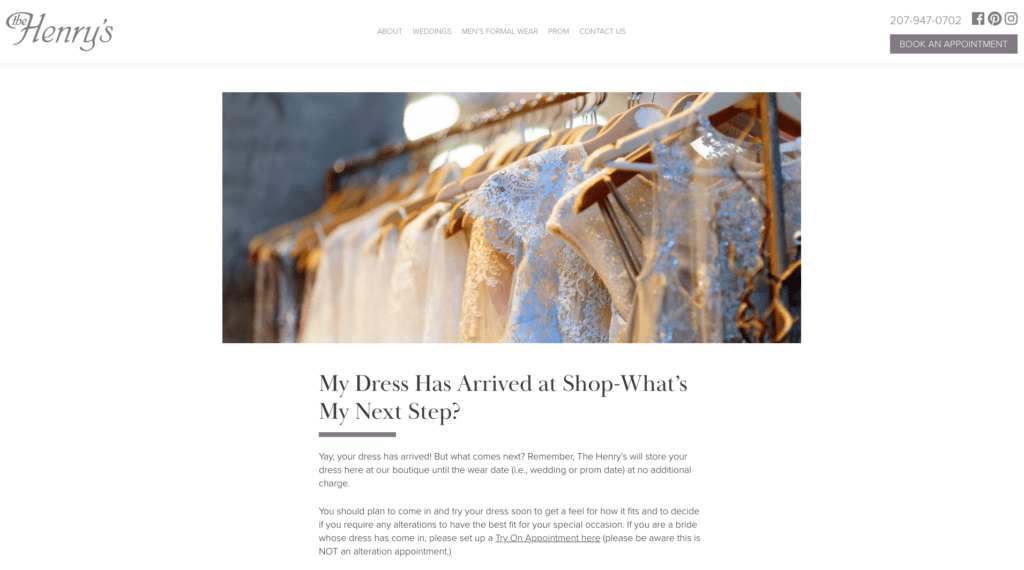 Like many service businesses, The Henry's receives many questions from their customers. Many of which are the same from customer customer. So we knew the website had to be more than just pictures and paragraphs. It had to be a resource to assist in providing answers and expertise to customers and prospect alike.
The outcome is a beautiful journey of the people, products and passion that make this local business and must-see when the event – and the dress – has to be perfect.
The website is incredible!  We can not Thank You enough for everything!  You have the patience of a saint dealing with us!  You have listened to all of our crazy and ran with it!

This is a very exciting year and we are so happy to be working with you!