United Way of Eastern Maine
United Way of Eastern Maine has served a vast geographical region and thrived off of a traditional workplace giving campaign since its establishment in 1937. The annual fundraising efforts ensure that over 60,000 individuals in their five-county service area have access to the basic needs they require to live healthy and thriving lives.
As giving platforms continue to evolve with the birth of online and mobile giving, United Way of Eastern Maine needs a fresh look and feel, a suite of videos, a new website, and a unified message for their annual campaign, in order to maintain awareness and to remain the preferred charity of choice.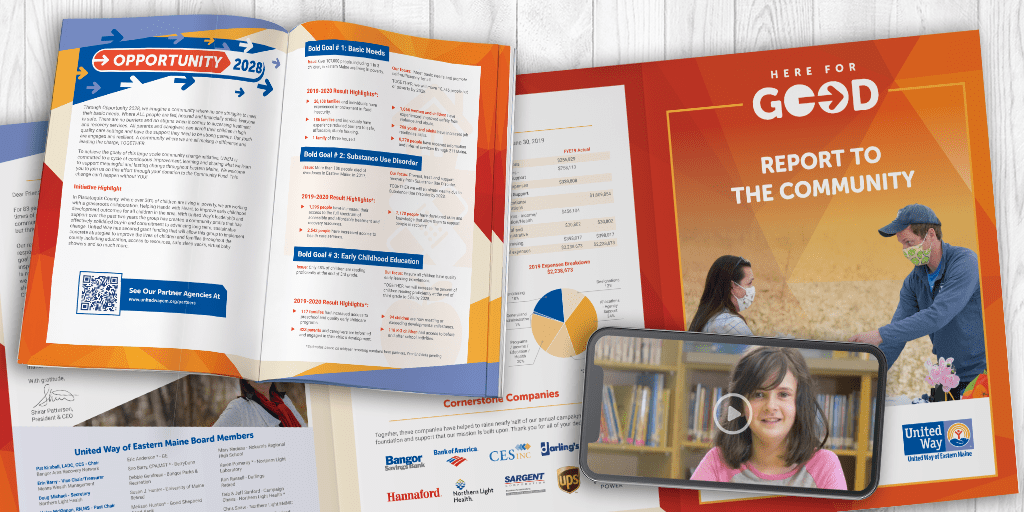 "They are an incredibly talented and creative group of people and we can't wait to see what they come up with next!"

– Jesse Moriarity, Vice President of Resource Development & Communications